Giovanni's Table is a family style Italian restaurant located in the Central Park neighborhood on Royal Caribbean's Oasis of the Seas.  We had originally made reservations just for Hubby and myself to have a quiet dinner there but we were not aware of the limited hours at Adventure Ocean on Embarkation day.  Fortunately we were able to adjust our reservation immediately when we boarded and were able to add the girls.  Giovanni's table is one of the few child friendly specialty restaurants aboard the Oasis of the Seas.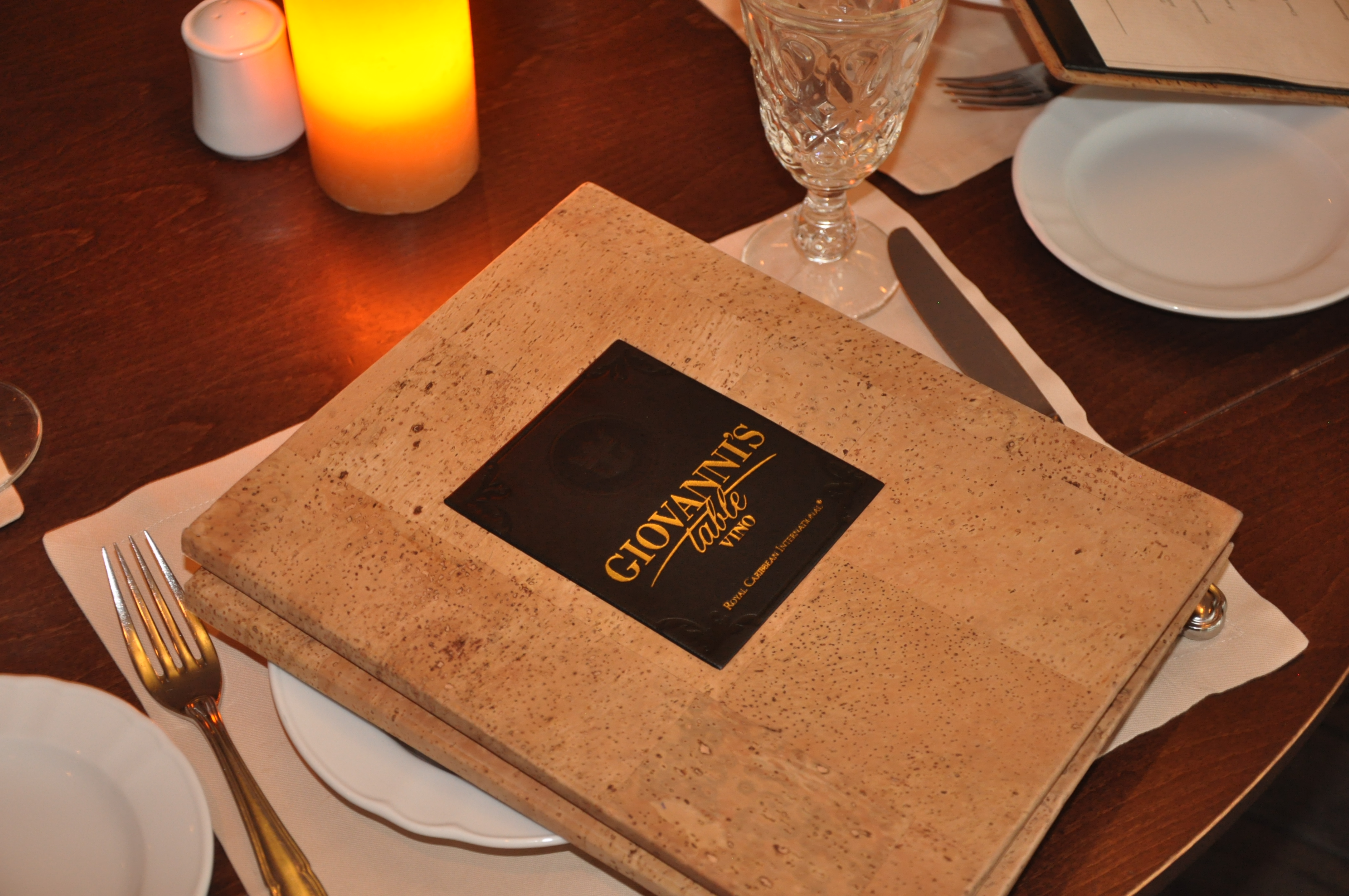 We had reservations at 5:30pm and arrived promptly.  The Central Park setting is beautiful and refreshing.  You actually do feel like you're in New York or some other metropolis, strolling through a real city park.  There are actual birds fluttering around and you can still feel the soft ocean breezes blowing through the space.  In all honesty, you can easily forget that you're on a cruise ship!
After we were seated our server appeared quickly; she was kind and quickly befriended the girls.  There is a main menu for the family style meals but they also offer a child friendly menu.  Hubby and I ordered appetizers to share and the girls were able to order their own as well.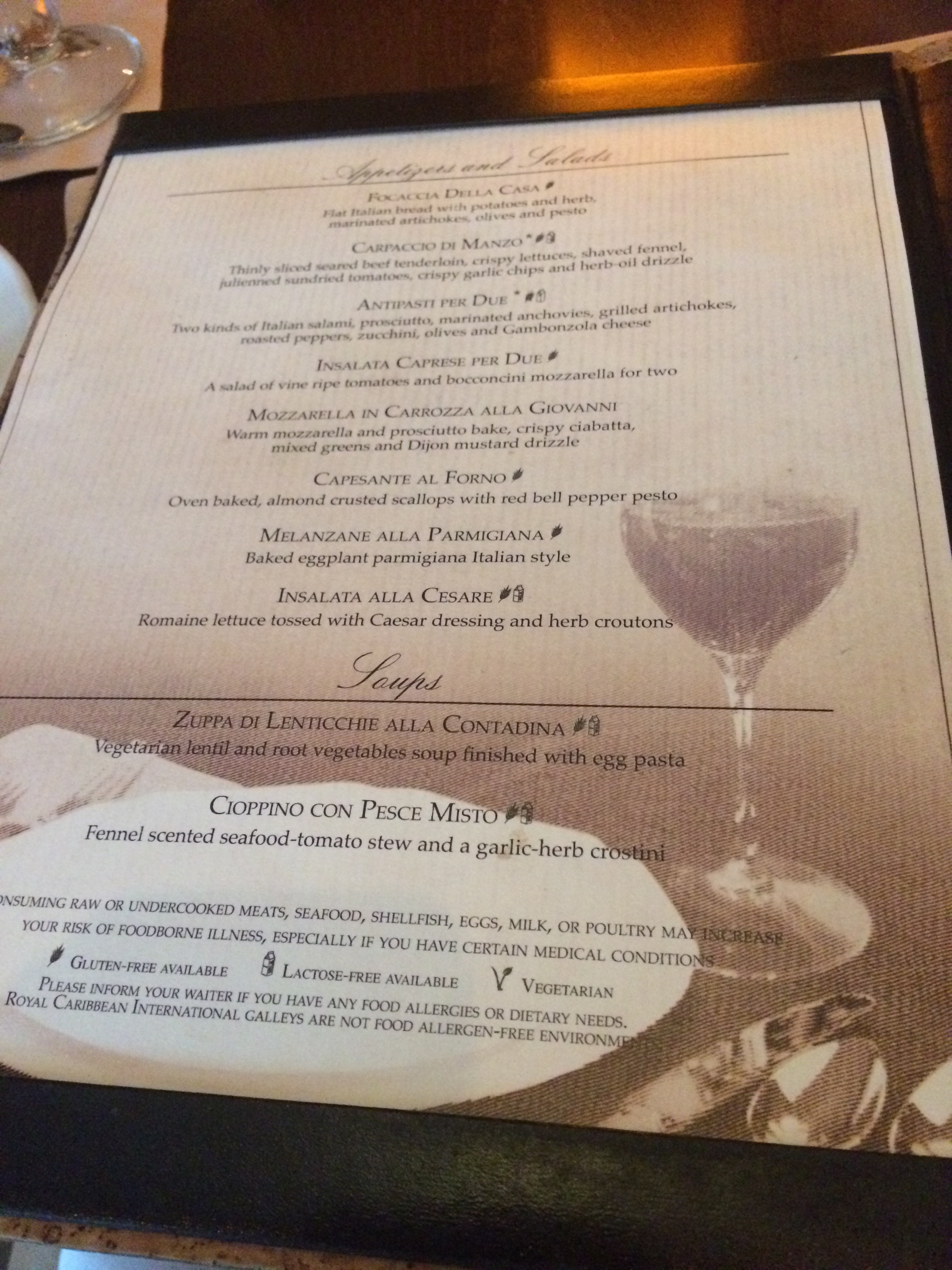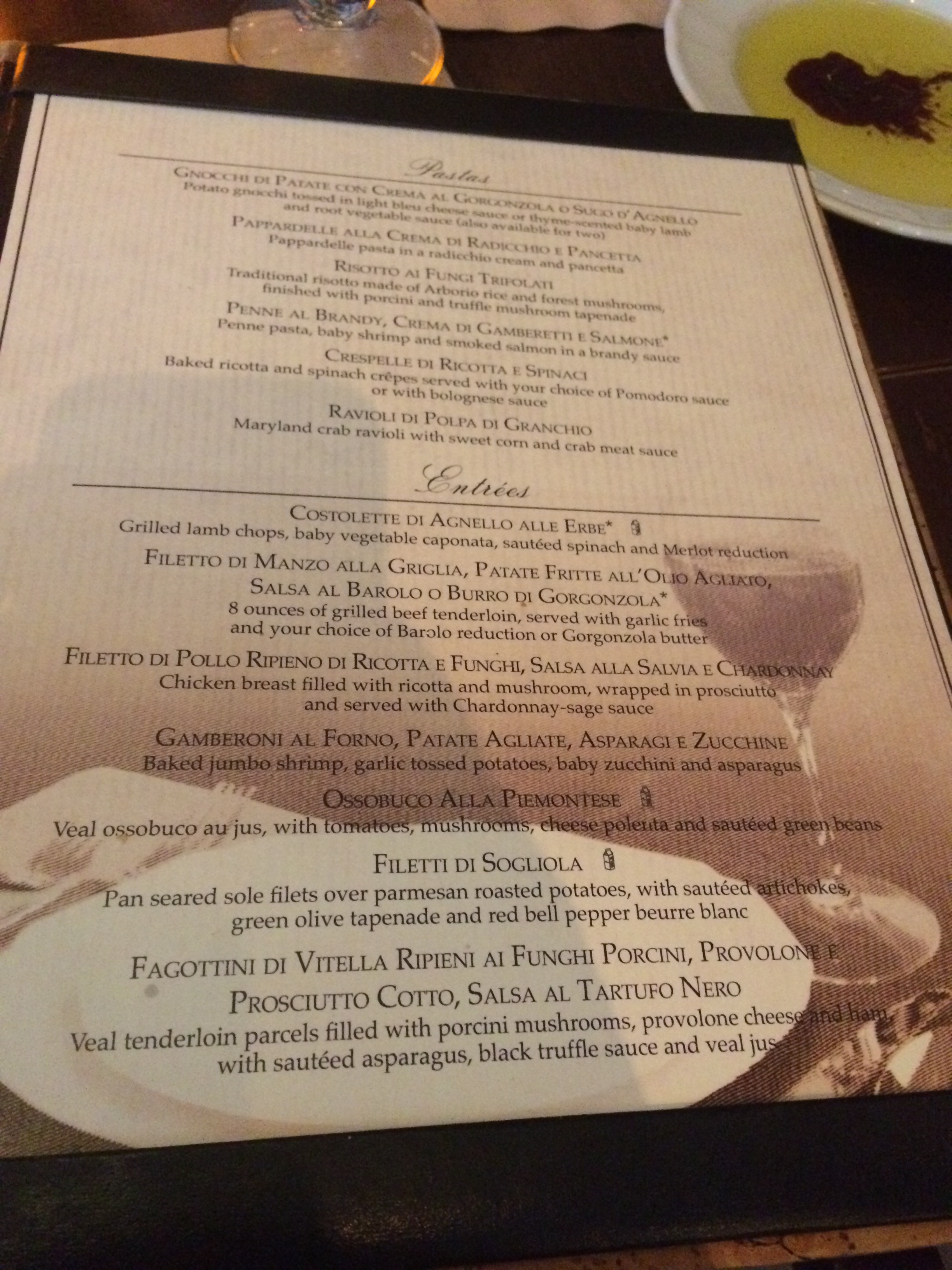 Everything we had was good, some items more memorable than others.  The restaurant never became too busy, even though the ship was at full capacity for our sailing.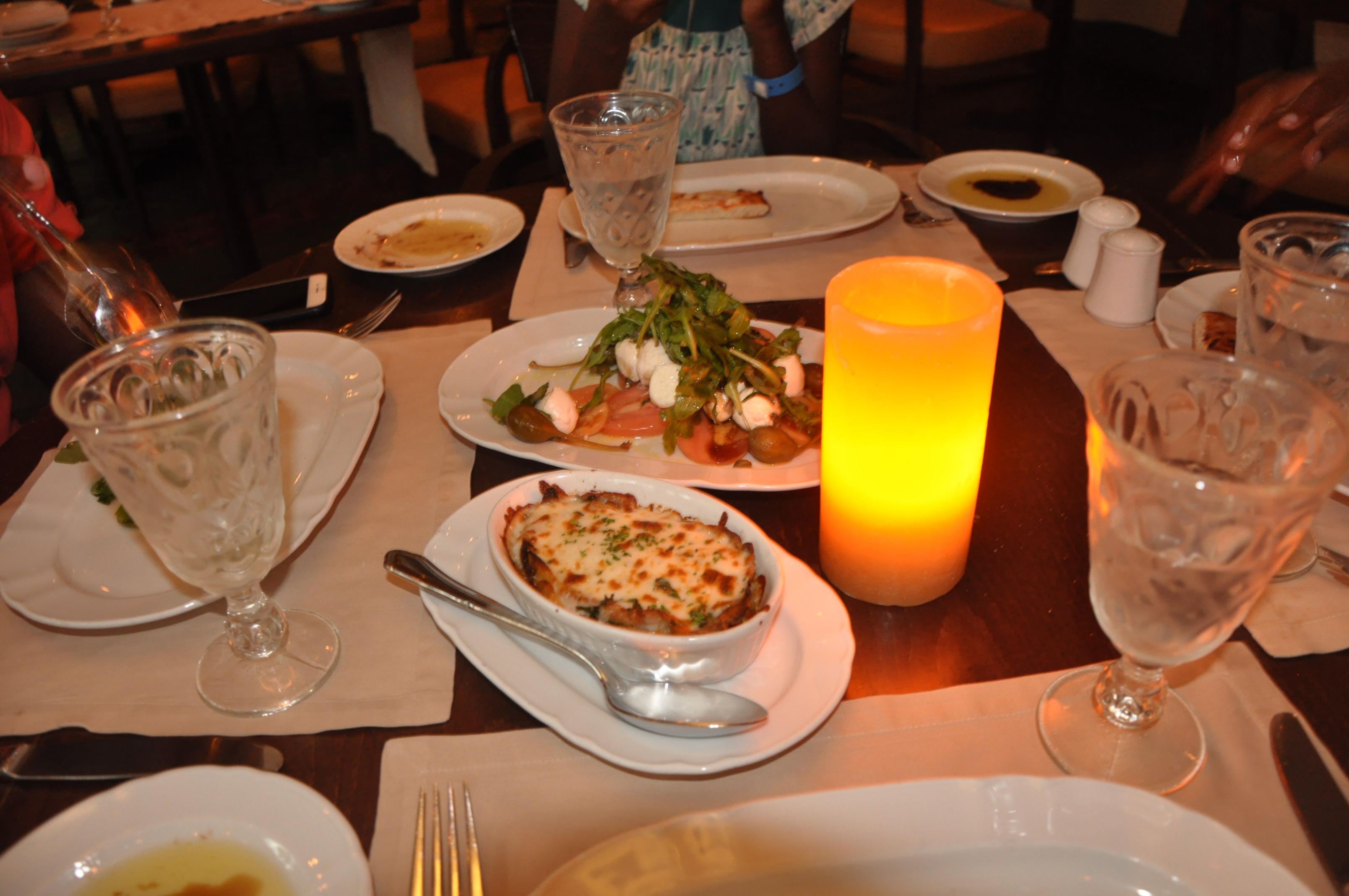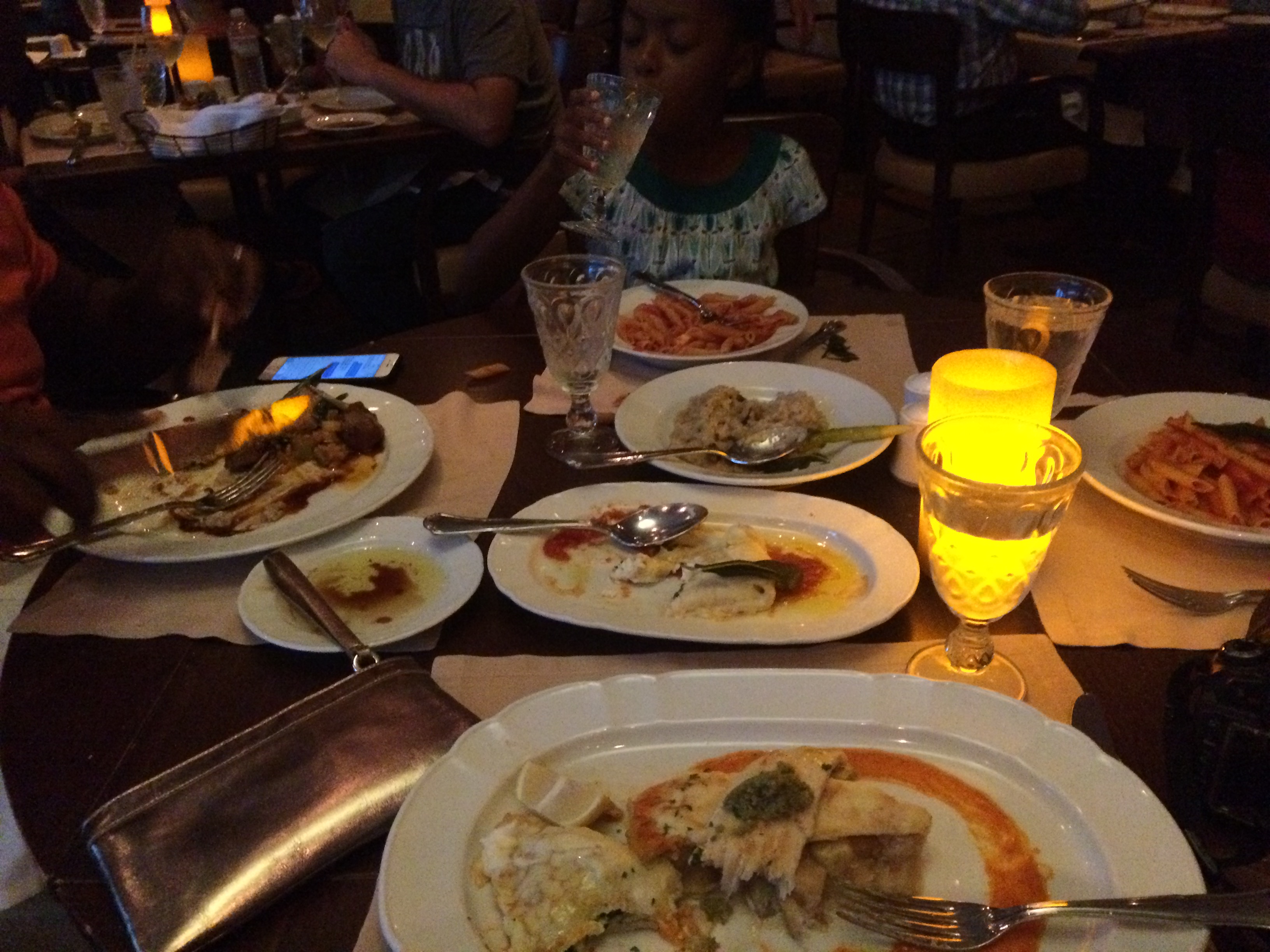 Our Giovanni's table experience was very nice and a great opportunity for the whole family to share a special meal, outside of the main dining rooms.  The cost for Giovanni's table is $15 per adult and $8 per child.  If you ask me this cost is totally reasonable for the unique experience you can find dining there.
Have any of you had a chance to experience fine dining on a cruise?  What was your favorite restaurant experience while on vacation?