Since we took our first family cruise in December 2014 we had a feeling we were on our way to becoming cruise lovers. The 4-night Bahamas trip on the Enchantment of the Seas was a perfect "intro" cruise and it totally whet our appetites for more interesting itineraries and ships. Pretty much as soon as we returned I started researching cruise lines, specifically Disney Cruise Line as we kept hearing rave reviews about it, not only online but from friends. I just happened to be doing a search in February of this year when I noted a markedly reduced rate listed for the last week of April. We discussed it and realized that combined with the currently available Florida Resident Rates this was almost too good to be true. Sure enough, within 36 hours of our booking the cruise the listed online rates sprang back up to normal market rates!
April was a super busy month for us and we were all MORE than ready for our adventure on the Disney Magic. We had chosen the 7-day Western Caribbean itinerary, which included Key West, Grand Cayman, Cozumel and a stop at Disney's Castaway Cay (a private Bahamas island), leaving from Port Canaveral. By some miracle we kept the cruise a secret from our girls, setting up a call from Mickey the night before (a free service once you've booked a Disney vacation) telling them that they were about to join him on the Disney Magic. It was truly priceless seeing their faces!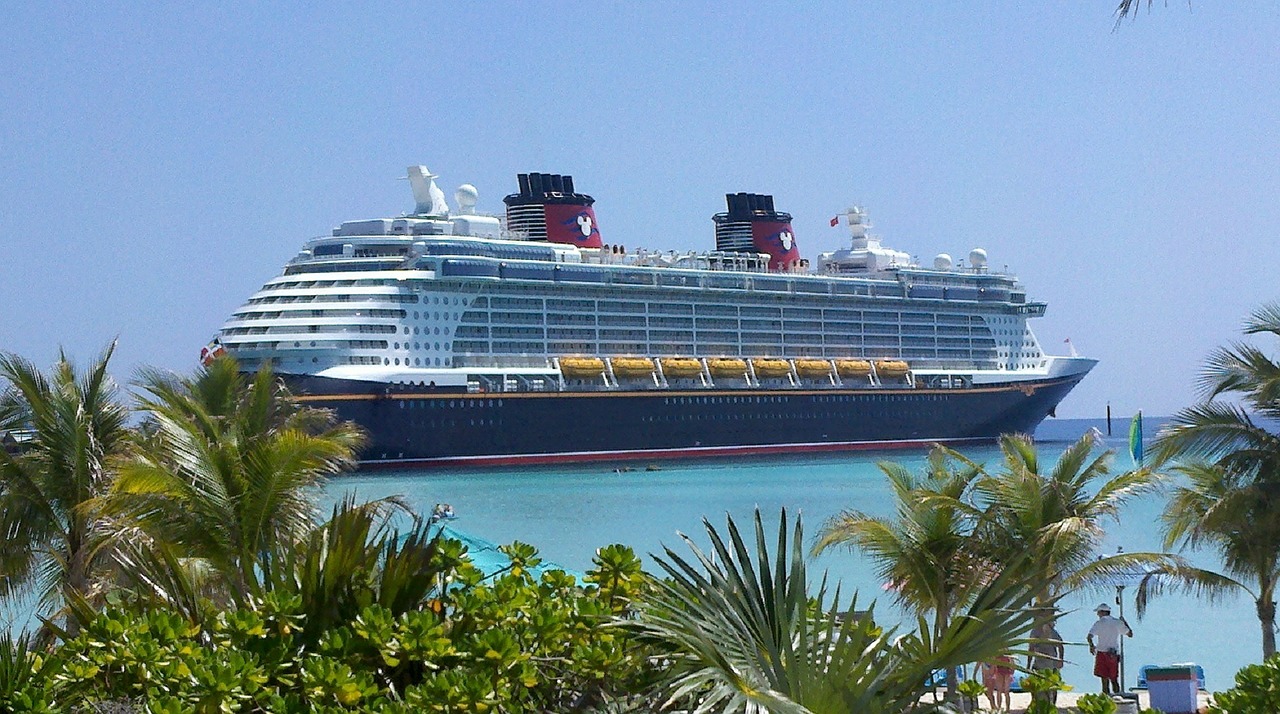 Port Canaveral Is only about 50 minutes away from our home in central Florida so we were able to arrive around 11:30 that morning. The port was busy but the parking attendants were friendly and very helpful. We were allowed to unload our tagged luggage at the curb (immediately processed by the porters) and then Hubby went on to the parking garage while we went ahead inside to get in line for registration. The Disney Port is lovely and open/airy. There were plenty of staff members around helping to keep the lines moving quickly and direct vacationers to their next appropriate steps. After check in we immediately went to the kids club area in the port for detailed check-in of our two girls. They received RIFD bands, which held their important information as well as details on us, their parents.
Boarding the ship was truly unique as there were staff members at the door and in the lobby applauding and announcing each family as they arrived. It was a special touch that made us feel truly welcomed. When we boarded it was around midday and before heading to lunch at the buffet we stopped at the guest relations area to pick up tickets for meet and greets that week. The tickets were free for meeting Anna & Elsa and the Princesses but I believe the quantities are limited. We had a few options of date and times to choose from over the week so it worked out fine.
Lunch at Cabanas was good and even though it was embarkation day and quite busy, we were able to find a corner table inside. We enjoyed our meals at Cabanas (usually breakfast and lunch) most days.  There was a selection of hot foods, pretty standard variety but quality was excellent.  At lunch added to hot food areas was a salad bar with fresh fruit. And of course bountiful desserts.
By the time lunch was over our room was ready. We had booked a Family Verandah stateroom on the 6th floor and we were more than pleased. The split bathroom design in the staterooms on Disney's ships is ingenious. When traveling with a family it is invaluable to have the toilet separate from the bath and also the benefit of two sinks. The bed was SUPER comfortable; my husband and I remarked each morning how hard it was to get up because it was probably one of the best beds we've slept in aside from our own. The room had a small couch that folded into a twin bed and a pull down bunk. The balcony was reasonably sized and just spacious enough for us. I was able to unpack quickly as there was plenty of drawer and closet space; all of the suitcases fit under the bed, which was very convenient with the limited cabin space overall.
After muster drill (on deck) we headed up to the pool deck for the sail away party. I literally got choked up as I watched my kids and other families dancing together and smiling and singing along with the DJ and dancers. We partied for a bit and then headed downstairs to prepare for our early dinner seating.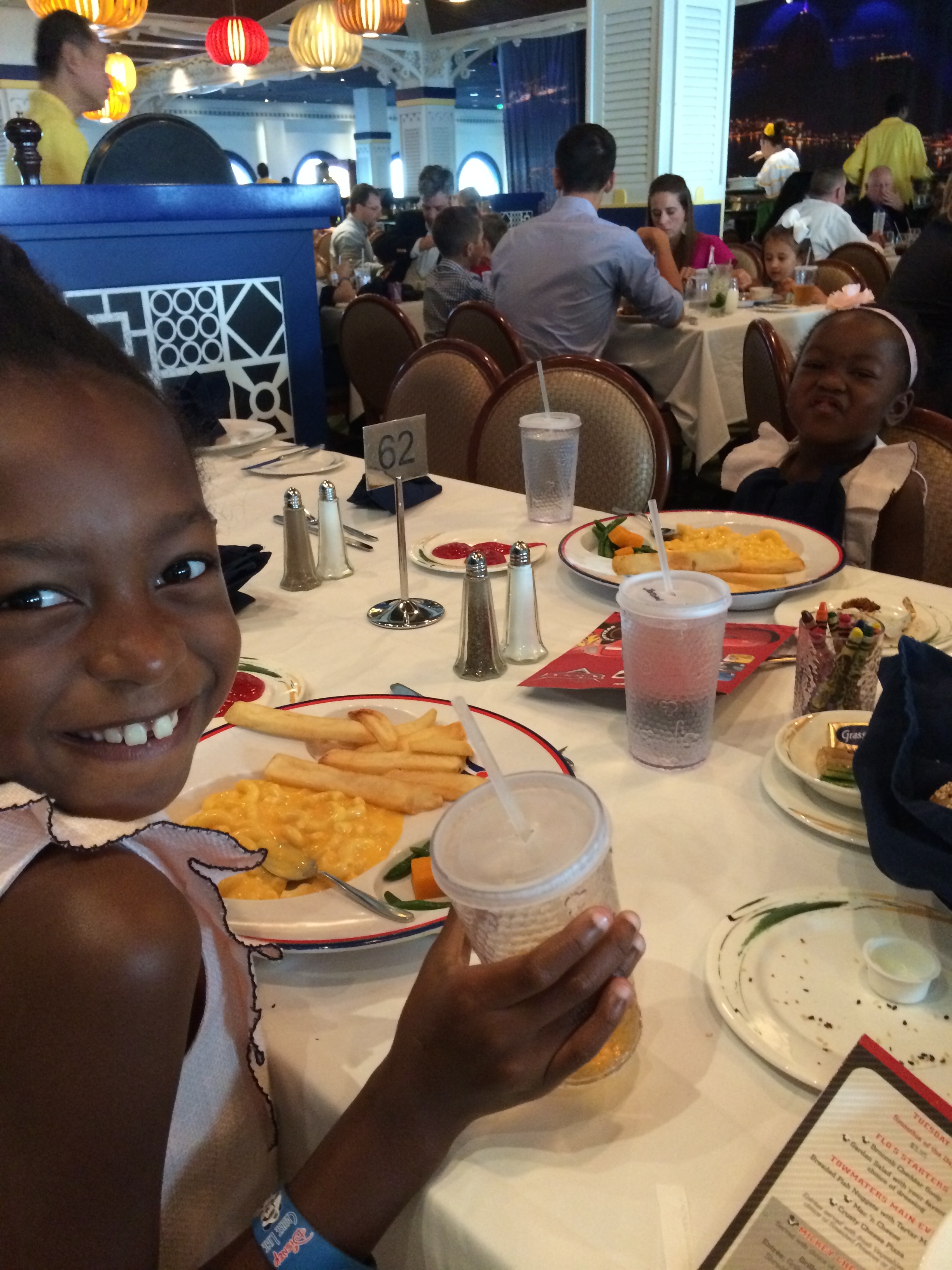 Our dining experience in general was extraordinary. We really appreciated the rotational dining schedule that Disney plans; each night your family, along with your table mates and your servers will have a dinner experience in a different restaurant, rotating through Lumiere's (French/European cuisine), Carioca's (South American cuisine) and Animator's Palate (Pacific Rim cuisine). Animator's Palate was our favorite because of the unique show that happened every evening, but the dining options at each restaurant were impressive. As I am a vegetarian that occasionally will eat fish, I was impressed with the extensive vegetarian options for each meal. At each meal we had in a dining room there was special section of the menu listing at least two vegetarian appetizers and entrees. I appreciated that I wouldn't have to make special requests with the chef. Our servers were awesome and genuinely attentive and friendly. They remembered our kids preferences and each night made sure to point out details of the menu based on our tastes. My husband and I dined at Palo twice for brunch and once for dinner. The service was impeccable and the food was some of the best we've ever eaten, anywhere. Our experience there was certainly worth the extra $$.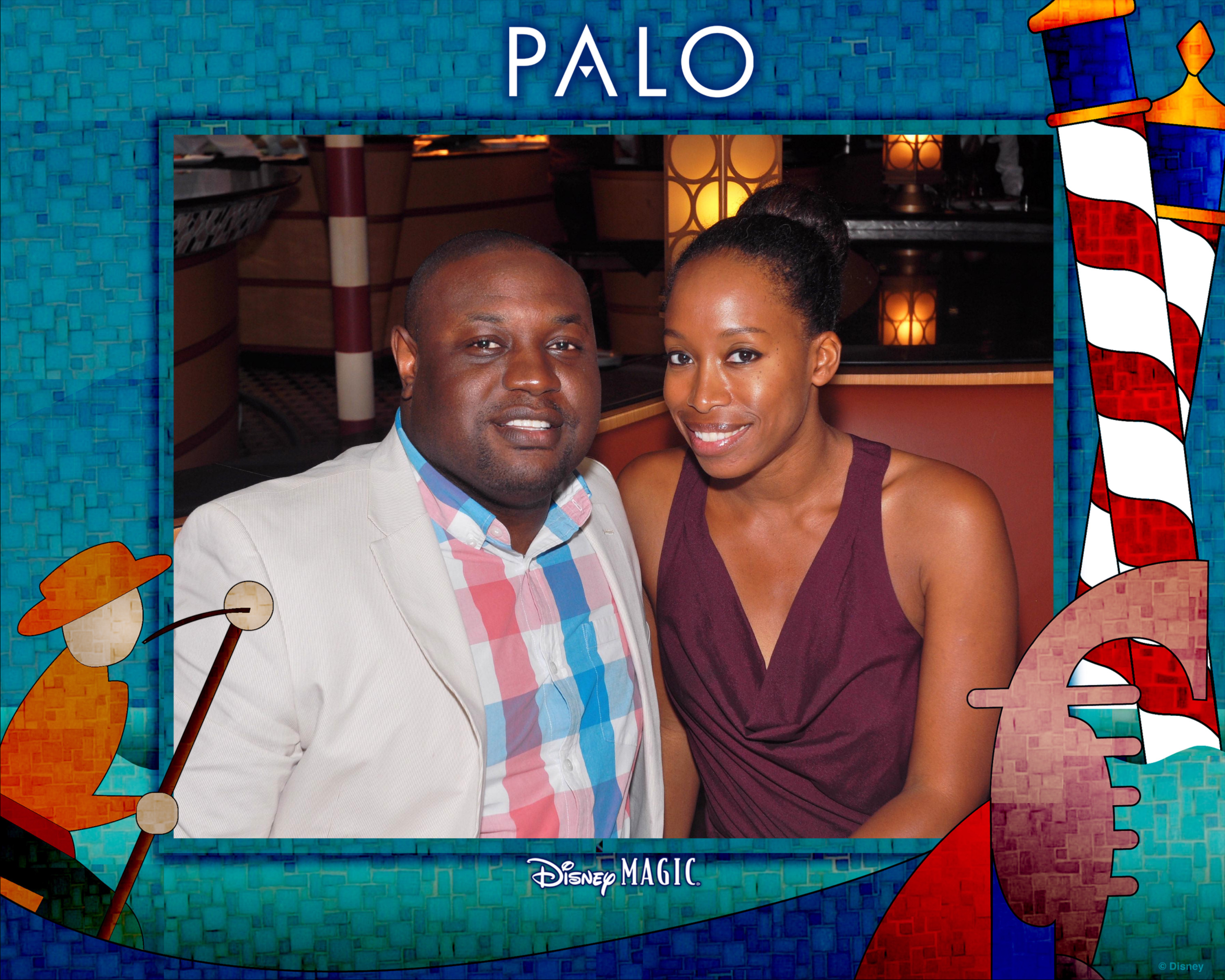 In general girls enjoyed the kids club immensely. The Oceaneer club and Oceaneer Lab are spectacular areas for the children to socialize and have fun.  You can read about our experience here.
The ship itself was lovely in a classy, old world style. My last cruise experiences were on Royal Caribbean and Carnival's older ships so the Disney décor was a breath of fresh air. With 2700 passengers I never felt that the ship was too crowded and just the right size. We could walk from one end to the other easily; my husband went jogging a few mornings on the jogging track and enjoyed it immensely. There were areas we could go that were quiet, to sit on deck and take in the sea air. We could also find places to sit fairly easily on the pool deck; usually it was much easier in the afternoon hours.
One of our favorite features of the pool deck was the massive screen that played Disney movies or shows throughout the day. We have great memories of hanging out in the (miniscule) family pool with our girls and watching old classics like the Lion King. The pool was very small; it was definitely like "people soup" as there was very little room to actually swim because of all the bodies in it. Nonetheless, the kids loved it and we enjoyed our time there. On the pool deck we frequented the shwarma station (think Mediterranean wraps made to order) and Pete's Boiler Bites for burgers and fries and cold salads. Daisy's Delights also had yummy light lunch options like sandwiches, wraps, fresh fruit and cookies. And of course my kids couldn't get enough of the free soft serve ice cream; I was able to avoid it with them for the first few days but by mid cruise they'd discovered it and it was a daily stop whenever we were in the pool. I really appreciated how the flavors changed daily; it was truly addicting.
The entertainment options were of exceptional quality. We saw most of the nightly stage shows; a couple times my husband and I went without the kids who preferred to play with their friends in the Oceaneer Club. We really enjoyed ourselves even without the kids! The shows were funny and the musical quality and staging was top notch. Also on this cruise we were able to see the premiere of the latest Avengers movie in the 3-D Walt Disney Theatre for FREE; that was a special surprise and treat because the national premiere happened on a Friday, while we were on our cruise, and we weren't expecting to have a chance to see it until we returned to shore! There were also several night club venues and bars on the ship with more adult themed activities. We were usually too tired to stay up very late each night and fell asleep shortly after our kids each night. We did walk through most of the adult only venues and really appreciated their style and ambience.
During the day there were many activities available for adults while the kids were blissfully running amok in the Oceaneer Club and Lab. Hubby and I attended a cooking demonstration where a charismatic pastry chef (with the help of a cruise volunteer) demonstrated how to make a perfect apple strudel. It was highly informative and audience participation was encouraged. We were treated to a taste of the apple strudel and offered complimentary wine pairing which was a pleasant surprise for those interested. There were two other cooking demonstrations that week and also mixology classes (sort of like a mini bartending class) offered along with the towel folding demonstrations and other fun activities found on most cruise lines these days.
Overall, our experience on the Disney Magic was incredible. I tell people all the time that for us, the extra expense (in comparison to other cruise lines) was worth it. Of course, we were able to snag a very reasonable rate based on the prevailing rate at the time and the Florida Resident discount. But I'd recommend that everyone should give Disney Cruises a try. It is a unique cruising experience and you'll certainly have happy memories for many years from this one vacation.