Cozumel was one of the stops on our delightful Disney Magic western Caribbean cruise in April of this year. The day we stopped in Cozumel was slightly overcast and windy. There were miserable clouds overhead that couldn't make up their minds whether or not they wanted to rain or just be content with blocking the sun. From the Disney dock we had a LONG walk to the terminal; there were rickshaw type rides available for a small fee to take cruisers from the ship to the actual terminal. We had to pass through a busy open air mini mall area (a nice place to buy souvenirs) to reach the taxi stands. We made reservations at Nachi Cocom Beach Club in advance and easily found a cab to head there; the ride was about 15 minutes. Upon our arrival they had us pose at the entrance to the club for a cute family photo, providing gigantic Mexican hats for us to pose in. We did not purchase the photo before we departed though it would make a very cute souvenir.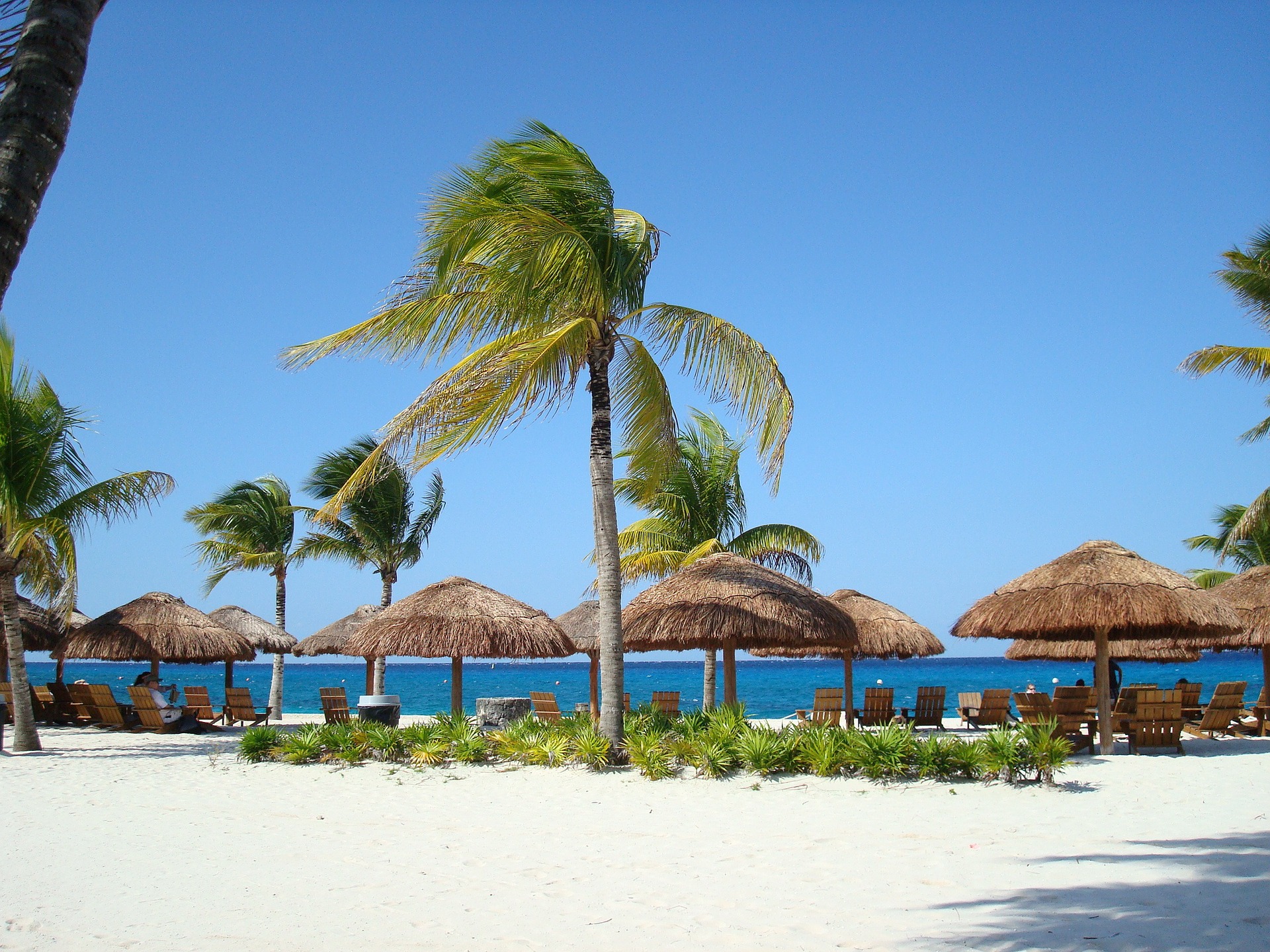 The Nachi Cocom Beach Club is a reservation only beach club with a limit of 100 guests per day. So if you're planning to travel during peak cruise season advance reservations are highly recommended. The beach club features a quiet stretch of beach and your entry fee includes beach loungers and palapas (thatched roof beach huts), hammocks, pool and Jacuzzi, restaurant with beach service, clean restrooms and showers. There are also water sports (snorkeling, banana boat and water trampoline) available for a fee as well as beach front massages (cash required for these). Included in our entry fee was a four-course meal and beverages; I really enjoyed the meal but my husband was not impressed. The food is authentic Mexican and I felt the menu offered a variety of meal options. I also enjoyed the service; the wait staff was attentive to us.
We found a palapa and set of loungers easily, near the palm trees with the hammocks. The hammocks might have been the nicest thing about the day for us. They were huge and very relaxing. The kids had fun climbing in and out of them and sitting with my husband or myself.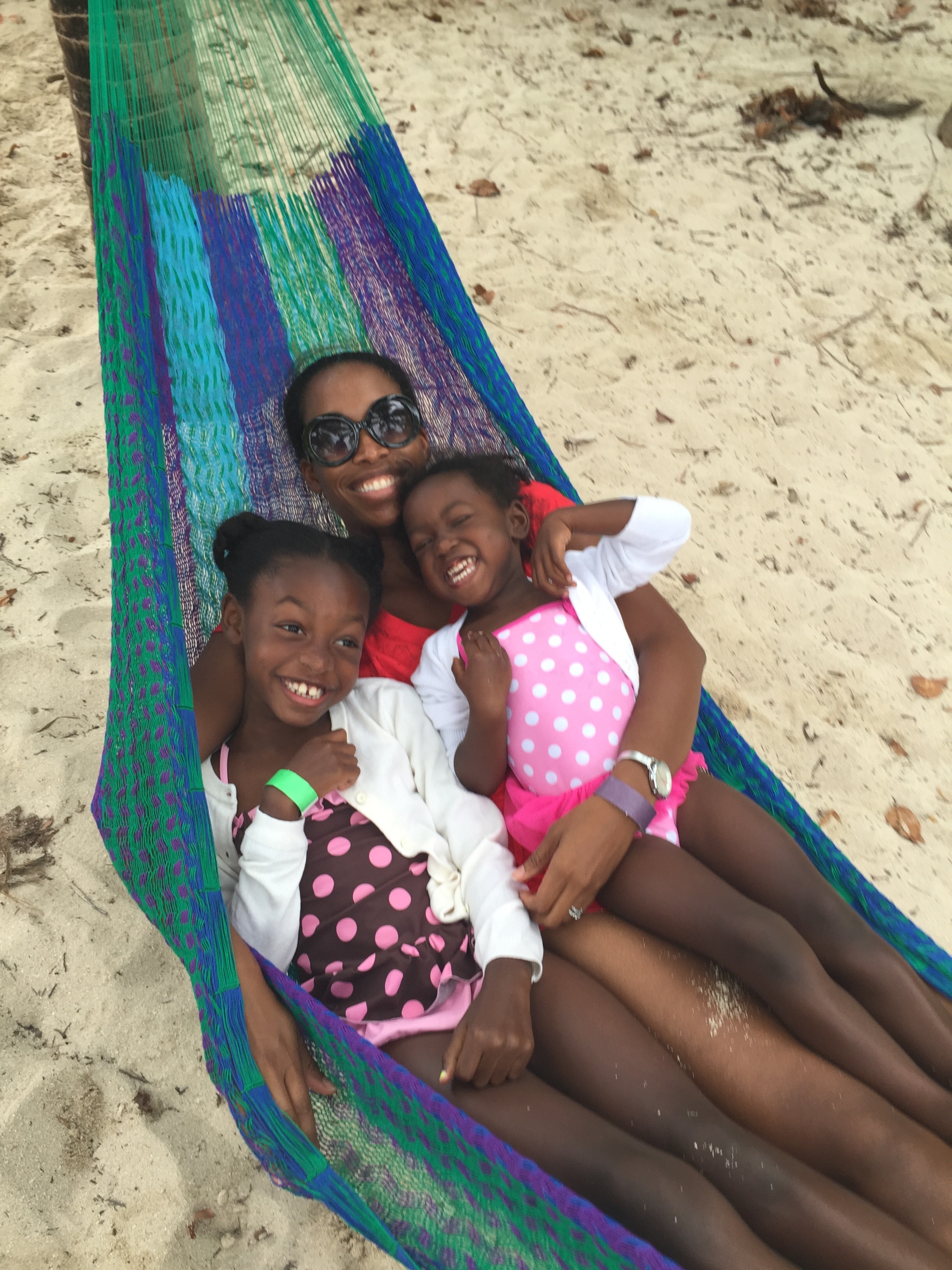 Alas, the weather was not on our side and we didn't stay very long. The skies were permanently overcast and the wind actually blew the sand around quite a bit. The kids found it hard to build their sand castles and practice their cartwheels (their standard beach day routines) without getting sand in their eyes or all over us sitting on the loungers. They actually kept on their swim cover-ups all day and started to complain about being a little chilly. After we ate our (included) meal we decided to head back to the comfort of the Disney Magic for the remainder of the afternoon. The front desk staff called for a taxi and one arrived within a few minutes and we were whisked away back to the port.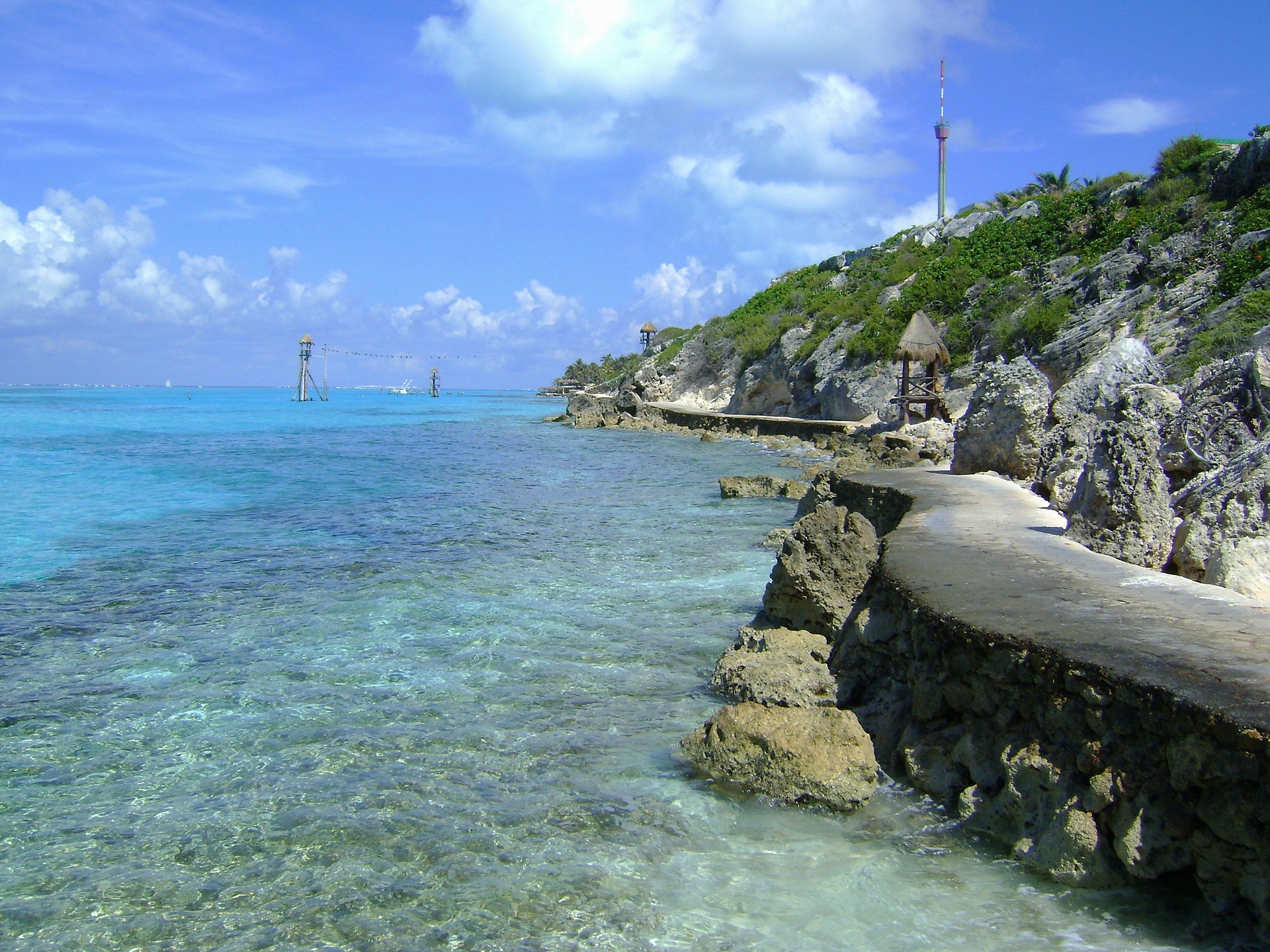 In retrospect I would highly recommend making a reservation at the Nachi Cocom Beach Club. Children 3 and under are free, children ages 4-11 are $17, ages 12-15 are $35 and ages 16 and up are $55 for entry to the Beach Club.  Considering all that is included and the amenities we felt that this was  money well spent.  Our day was semi-ruined by the poor weather but I could see that this club would be perfect on a sunny clear Caribbean day. After spending the day before at the busy Royal Palms Beach Club on Grand Cayman, Nachi Cocom was a pleasant departure and a more relaxing experience.
You can find more information about the Nachi Cocom Beach Club in Cozumel and even complete your own reservations here.